Houston County's Kozloski becoming a star in wheelchair hoops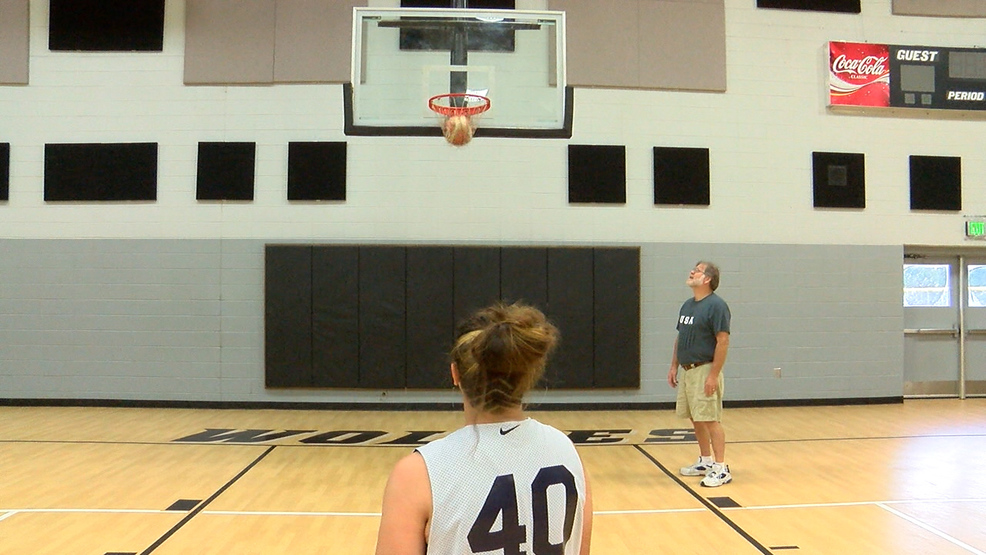 WARNER ROBINS, GA -- Every day the routine stays the same for Houston County High School's Jordan Kozloski.
The basketball star puts up more than 1,000 shots a week, constantly perfecting her craft. As lethal as any scorer you'll find in Georgia High School Basketball, Kozloski simply loves to play.
"I'm not concerned with how many points I get," Jordan said. "To me basketball is more than that."
As she dominates on the court, her father watches her work.
"I've taped every game she's had since 2nd grade," Mike Kozloski said. "After the accident you wonder how much impact that's going to have on your child's life."

Fourteen years ago, the Kozloski's life changed forever in an instant.
"I lost my leg in a lawn mower when I was two and a half years old," Jordan said. "My dad backed up over me. Shredded my leg completely. I flat lined twice."

The memory is still fresh for Mike.
"The doctor was telling us how sorry he was," Mike said. "All they could do was tie off the artery to keep her from bleeding out."
Fourteen years later, Jordan wears a prosthetic left leg, but her passion for basketball hasn't diminished.
"When they ask me what sport you play I saw 'wheelchair basketball,'" Jordan said. "I like to put wheelchair in there because it's a part of me."
The junior doesn't just play wheelchair basketball, she excels in it. Collecting yet another state championship with the Houston County Sharks, Jordan shines on the hardwood for the Atlanta Hawks Wheelchair Team. Recenlty, Kozloski became the youngest member of the U.S. Women's National Wheelchair Basketball Team.
"Through the accident, through the tragedy, so many great things have happened in her life," Mike said.

At times Jordan wonders "what if" but doesn't let it get her down.
"There are sometimes when I do wish I could do stand-up basketball," Jordan said. "You can't redo it. It's permanent. I can't go just find another leg in the store."

Her positive attitude and success means the world to her #1 fan.
"As a parent when you see something like that after the accident and the tragedy, it's just nice to know there's a bright side to it all," Mike said.

Jordan says he next goal is to make the roster for the Paralympic team in Tokyo 2020.
Unmute